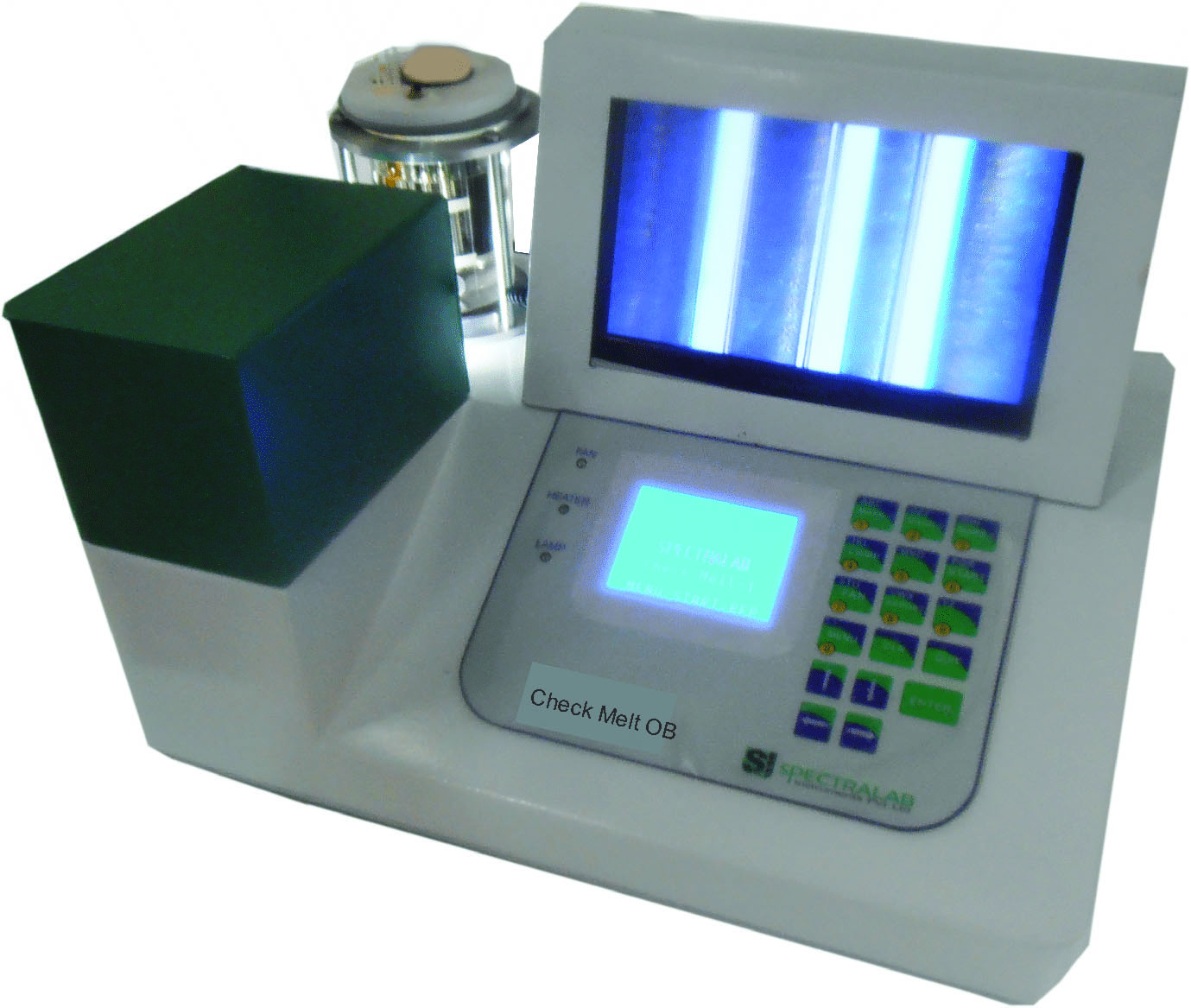 Melting Point Apparatus – Check Melt – OB
Uses Oil Bath.
Both Melting & boiling point.
Manual Detection.
Temperature range (Ambient + 5)°C to 300°C.
Spectralab offers a range of Melting Point Apparatus for various applications where the sample is placed in a sealed container and then heated, either by a heating block or an oil bath and as the temperature increases, the sample is observed to determine when the phase change from solid to liquid occurs. Users can then record the readings using inbuilt control panel and display.
Based on the model of the apparatus, it comes with various easy-to-go settings. Kindly contact Sales team to know more about our complete range in Melting Point Apparatus.